Umbrella of Hope is a federally recognized 501(c)3 organization (45-4103375) and donations are tax-deductible as allowed by law.
Online tax-deductible donations can be made at:

PAYPAL here, and VENMO by scanning the screen below.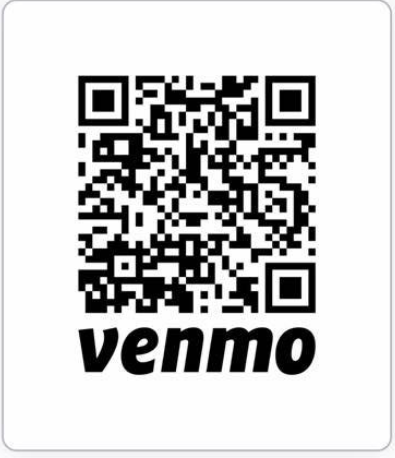 4040 Railroad Ave, Pittsburg, CA 94565
In-Kind donations can be mailed to us from our Amazon Wish List here, or dropped off at adoption events, at our vet clinic (when open -- address above) or by appointment. Large donations can sometimes be picked up by our volunteers -- please email beourpet@gmail.com for more information.

A list of our most needed in-kind donations:

Gift cards to Amazon, Pet Food Express, Costco (three most needed) as well as Target, Walmart, Dollar Stores (like 99c Only and Dollar Tree) , Petco, PetSmart and Staples are always appreciated!!
FIRST MATE Senior/Overweight Dog Food (Pink Bag)
NATURE'S DOMAIN Dog and Cat and Puppy Food (Costco)
ROYAL CANIN all varieties -- especially Baby Cat, seniors, digestive, dental and comfort care
Hard chew treats for large dogs -- Bully Sticks, Whimzees, Greenies, etc
Pill Pockets (capsule size) Milk Bone's are good and inexpensive
Easy Cheese or Kong stuffing -- for medication
Medicated shampoo
Harnesses (teal and purple) XS, S and M
Ear cleaner
Metal Folding Kennels (used is fine) -- all sizes
Clumping and non-clumping cat litter
Laundry detergent (any kind)
Ziploc Bags (quart and gallon)
This site designed and maintained by TTI Consulting ©2021 Umbrella of Hope Rescue Group