Upcoming Adoption Events
Due to COVID we are currently scheduling one on one meetings with animals and potential adopters. You can send us an email if you are interested in meeting one of our adoptable animals.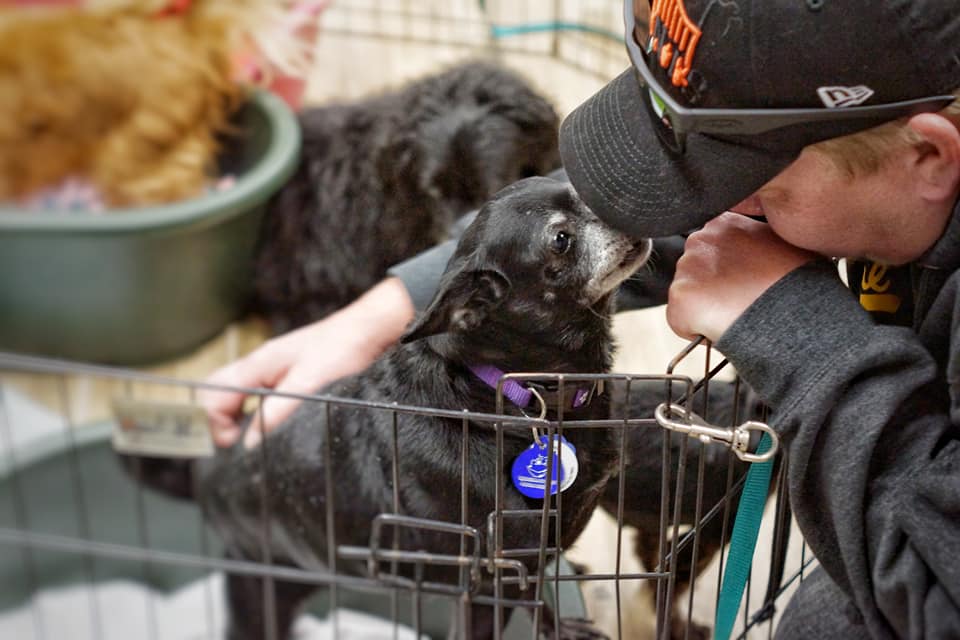 Adoptions Info
All of our animals are rescued from shelters or local veterinary clinics and given a second chance to find their forever home. They are placed with foster families in the Greater San Francisco Bay Area while they await adoption.
All of our animals are examined by a veterinarian and provided the following treatments:
Spayed or Neutered
Vaccinations (age appropriate)
Parasite Treatment/Control
Dental cleanings, blood work and other medical procedures are done at the discretion/recommendation of our medical director veterinarian.

Adoption fees range from $50-$150. Puppies under four months of age are $250. Adoptions of pets aged 5+ to people 55+ are $5. Adoptions to US Military Veterans are always free.
We accept adopters from anywhere in the US and some parts of Canada.

Most of the time, we require adopters to travel to us in person to adopt a pet. Anyone who resides within 3 hours of our office or event is expected to come to us.
We do make exceptions in very specific cases for animals who have been available in our program for longer than 30 days. HOWEVER, this will generally require you to be flexible with travel to your closest major airport when we use our rescue partner volunteers that are employees of airlines.


For animals who have been available with us longer than 30 days, we do have volunteers occasionally willing to drive pets up to four hours away if illness or disability makes this difficult for an approved adopter.
If your expectation is that we drop ship an animal door-to-door for you without you putting in any effort to make it happen with us, we are unable to accommodate this.


If for any reason the adoption does not work out, the approved adopters must safely return the animal to Umbrella of Hope.
Where to Adopt
On top of our regularly scheduled adoption events, we do one-on-one meetings by appointment only. These will involve only one pet, and will be scheduled at a time and place that is convenient for both the foster home and the prospective adopters. They are usually at our administrative office in Pittsburg, CA (94565).

If you are interested in adopting one of our pets, please complete and submit the form below.


This site designed and maintained by TTI Consulting ©2021 Umbrella of Hope Rescue Group